Tomorrow
(▼)
(▲)
As you probably all know, tomorrow is Apple's much anticipated September event.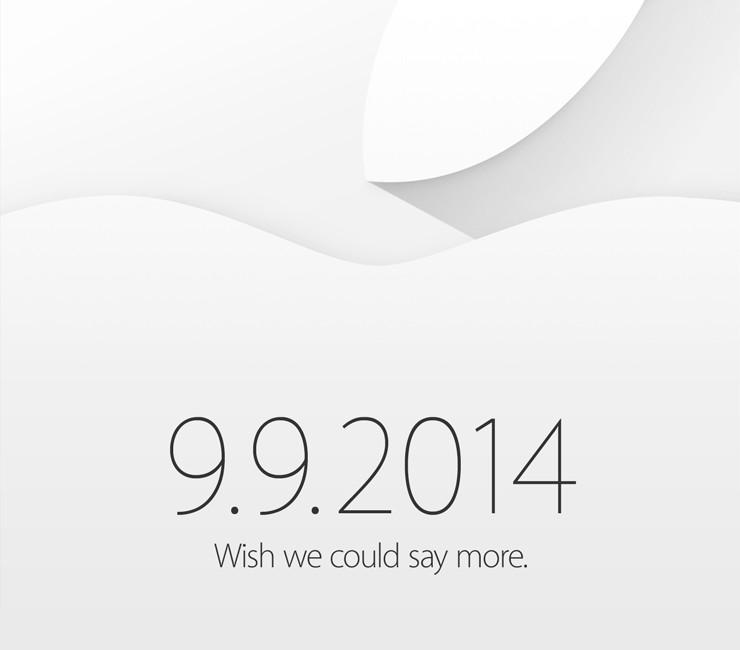 Expectations
We're expecting to hear about a new iPhone (most likely two), as well as a pre-announcement of Apple's long awaited entrance into the wearables market (rumors indicate an "iWatch"). The event is being held at the Flint Center for the Performing Arts in Cupertino, a far bigger location which Apple has only used a few times in the past, and onto which Apple has built a strange white structure. Along with the usual reporters, we've heard Apple has invited top editors and bloggers from the fashion world as well.
The main rumors regarding the iPhone lead us to expect two new screen sizes, a 4.7 inch and a 5.5 inch. Along with the usual improvements to processor, camera, etc, there's also been buzz about the new iPhones including NFC capabilities. This would allow customers to use their iPhone as a mobile wallet, paying for items in supporting stores with a simple scan of their finger from Touch ID. Apple has supposedly already cooked up deals with CVS and Walgreens to support their payment system out of the gate.
Wishes
Expected rumors aside, here's just a few things I'm hoping to see in tomorrow's keynote:
A camera which works better at night
The camera on my 5S is fantastic during daylight hours, but as soon as it gets dark out it is rendered nearly useless. I would love to see some improvements in image quality when shooting in darker environments.
An increase in minimum memory
16 gigabytes of memory is simply too small for the amount of information people wish to keep on their devices these days. Apps, music, photos, and the notoriously evasive "Other" render 16 GB devices full in a ridiculously short amount of time. I'd love to see Apple shift the default configuration down and make 32 GB of memory the minimum.
I'm tired of reloading every tab I have open in Safari after simply switching to another app. iPhones and iPads now pack a huge amount of power with their 64 bit architectures and A7 chips. It's time Apple gave them more RAM so they can better utilize this power, as well as to make day to day activities require fewer app/tab reloads and improve everyone's iOS experiences.
All in all, this is going to be a massive event, both in content and importance. I'll be watching it from my Apple TV, and tweeting comments here. I'll also probably cover some of the announcements on this website at some point tomorrow after the event, so watch for that as well. If you want to tune in live yourself, and don't have an Apple TV, you can do so on Apple's stream. The event kicks off at 10 AM PDT. If you're not sure when that is (time zones are a pain), you can check the live stream page for a live countdown and calculate what time it starts for your own time zone.
Exciting times for Apple fans.
---